What do We Do Now?
We're far away from Ferguson, MO, and while I had a brief moment of temptation last night, I am not going to get in my car and go there, to put my boots on the ground.
You know all the adjectives: enraged, sickened, shocked, dismayed, saddened etc.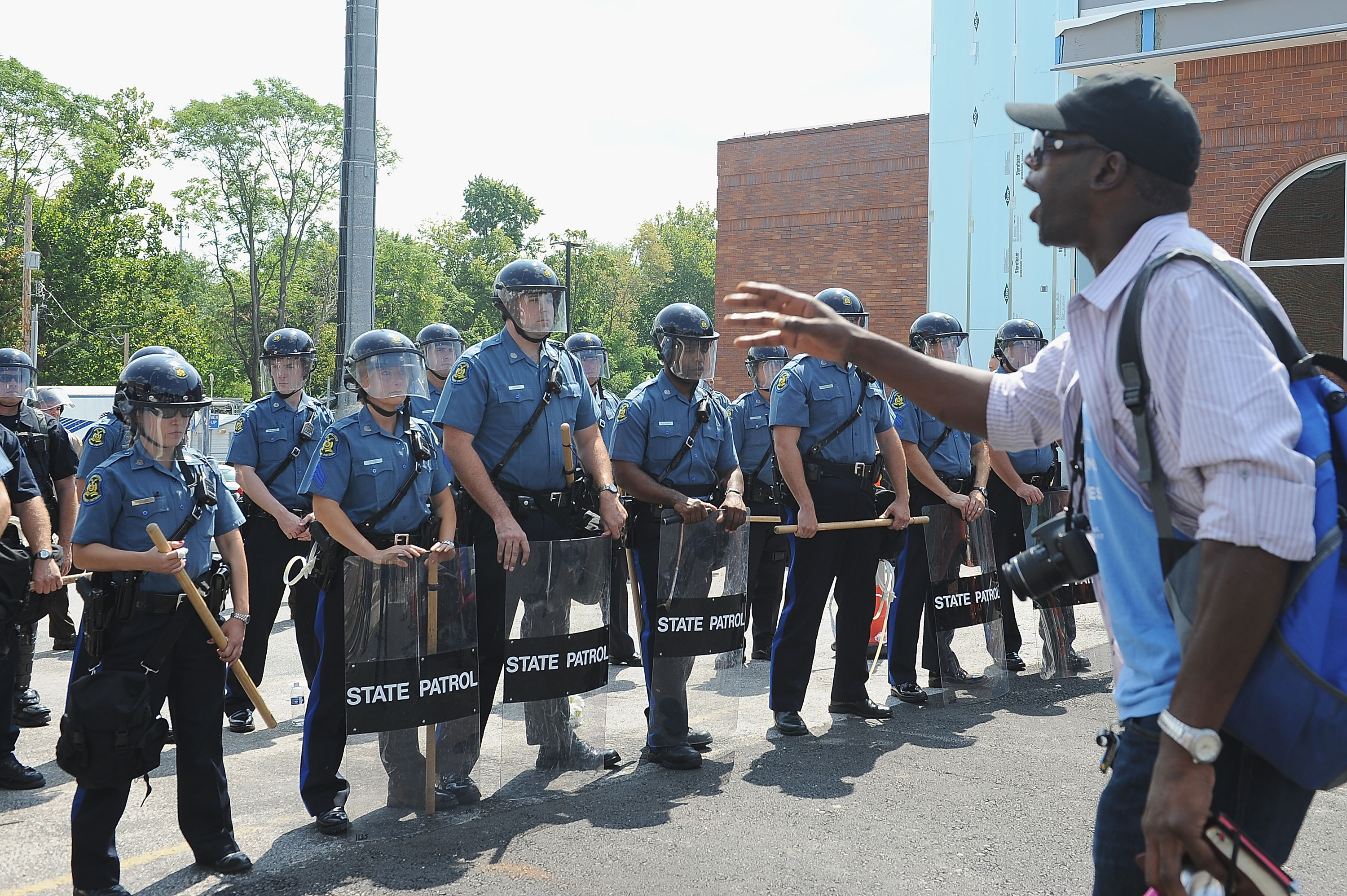 So what do we do now?
I have to tell my UU ministerial colleagues that I do not particularly feel like to going to the darkened UU church, to sit in silence and stare thoughtfully at a burning candle. I do not feel like having a round-robin discussion (no cross-talk please) of my feelings about this. I've been at those events; I'd even presided over them. They seem like exercises in mass mood management, carefully designed to prevent a loud and passionate political argument from breaking out to disturb the good order of the church. Let's keep things "spiritual" which often means, let's struggle to have benign thoughts about everybody at all times.
So what do we do now?
The police killing of Michael Brown, and the police repression of the community that has demanded accountability, should push people like us (who are more unfamiliar and misinformed about the conditions of life of African Americans than we think we are.) into an extended campaign of
learning, re-thinking, and teaching.
Learning, Re-Thinking, and Teaching are political acts of great significance and power.
We should be talking to African American young men to learn first hand what it is like. We should be learning about the patterns of housing segregation in our communities. Where are the suburbs where the population and the power structure are so different? How do the opaque political structures of most suburbs prevent democratic participation, and who are the insiders who benefit? Do you know your local police chief? How much firepower does your police force have? What political power does your police union have?
We should be re-thinking all of our big thoughts about the state of our political order. I am always amazed at the number of well-educated people who have quite radical analyses of particular issues -- sophisticated anti-racist understanding, or pacifist analyses of foreign policy, or penetrating thoughts on food and agriculture and yet don't actually apply to those to their political being. Overall, they are about as radical as Jon Stewart. I struggle with this myself. What does this situation actually mean? What will I have to rethink if I take it seriously? What would I have to re-think if I went from #notallcops to #yesallblackmen?
And finally, we need to take this opportunity to teach: to challenge our friends, our neighbors and our family members who are "more concerned about order than about justice" to use Jake Morrill's phrase. The level of political and social knowledge in this country, even among the educated, is very low.
Learn, Re-Think, Teach.