Connecting the Dots.... [Tom Schade]
Unitarian Universalists are concerned about the poor career prospects of the ministers. The ministerial formation process costs way too much. Congregations have less money to support ministers. The new minister begins with a crushing debt. The chances of paying off the debt and then saving enough for retirement are very small. It looks like the fulltime ministerial life is only for the independently wealthy or well-partnered. Bi-vocational, low paid ministry appears to be the future. And it's a comedown from the idealized picture of the professional minister who lived the lifestyle of tenured university professor.
The larger picture: the financial plight of the ministry is the plight of almost all working people in the United States. Almost all of the increased income and wealth produced over the last 40 years has gone to the very top of the income pyramid. Educational costs have skyrocketed, fueled in part by policies which allowed banks to make huge profits in student loans. It increasingly appears that most working people simply cannot save enough money for a decent retirement. The housing bubble drove up house prices; where did that money go? Interest payments to financial institutions. The result is that in many larger cities, the young minister, like the young nurse, like the young computer programmer, like the young product manager, like the young automative mechanic, like the young firefighter, like the young anybody cannot afford a home, and is sentenced to lifetime spent commuting to some far exurb.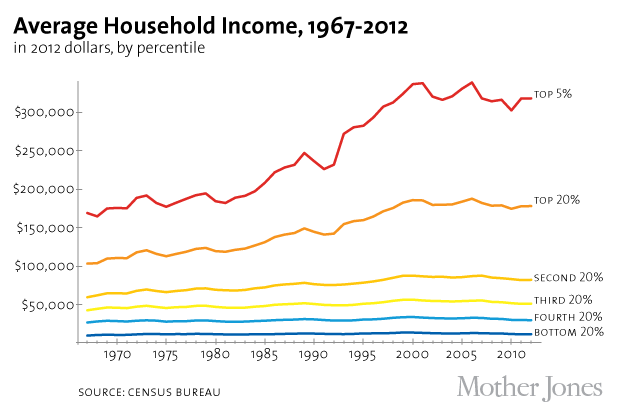 The minister is like the members of the congregation who are like the majority of people in this country.
600K public sector jobs have been lost since 2008. Half of those are teachers. Our congregations are full of teachers. No wonder congregations have trouble meeting their budgets.
It's a class problem. The income and the wealth of this economy is going to the upper classes -- the 1% -- and all the rest of the population are stuck.
It's a political problem. The policies that accelerated economic inequality were government policies decided by people who faced elections. The wrong people won too often.
People look to ministers to be able to get the big picture. And to be able to connect the dots between our problems as individuals, and as institutions, and that big picture of the state of society and culture.
The big picture is that most of us
need
a broad social movement to redirect the wealth of this country downwards. That means raising the minimum wage, building up the infrastructure of the country, forgiving student debt, investing in education, increasing social security benefits, bailing out underwater homeowners, empowering old and new unions, returning the wealth stolen from African Americans. More people should have more money.
And in that context, UU ministers will probably have a better future than it now seems.